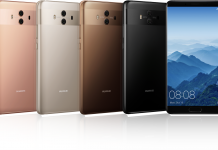 HUAWEI Mate 10 is the powerful mobile office you've been waiting for Lahore October 20th, 2017: HUAWEI has recently revealed its latest flagship devices -...
The biggest Daraz Black Friday Sale 2017 just a month away 20th October 2017 – Lahore: Daraz Black Friday sale is just around the corner....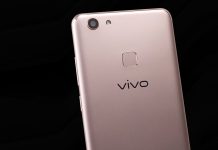 Vivo Announces Another Expansion Plan After Covering 19 Major Global Markets Shenzhen, October 20, 2017: Vivo, a young leading global smartphone brand, today celebrated its...
FFC announces financial results for Q3 FY2017 Lahore: October 20, 2017: Fauji Fertilizer Company Limited (FFC) has announced Nine monthly results for the year 2017.The...
Cool breeze, Hot deals: Foodnerd Autumn Feast Brings Flat 15% Discounts Islamabad – October 20, 2017: Foodnerd has launched yet another campaign offering flat 15%...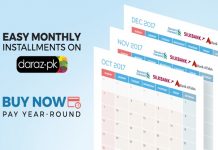 Easy Monthly Instalments allow Daraz customers to convert their purchases into bite-sized payments Lahore : October 19, 2017:- Variously rebranded as Step-by-Step Instalments, Aasan Instalments...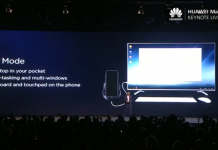 HUAWEI Mate 10 can be more user friendly Desktop Computer Than Note 8 Lahore October 19th, 2017: The recently unveiled masterpiece of HUAWEI - the Mate...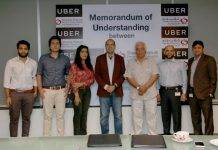 Uber Pakistan partners with Shaukat Khanum Cancer Hospital and Research Centre Uber riders can donate for SKMCH & RC's breast cancer patients this October ...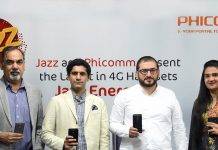 Jazz Launches Phicomm Energy 4S Smartphone in Pakistan Islamabad – 18 October, 2017: Jazz, Pakistan's leading Telco, has launched Phicomm's latest smartphone – Energy 4S...
10 reasons to attend the LUMS Open Day It's almosttime to wrap up 2017 and unfold new prospects of life.The results are out and it's...
PEPSICO REPORTS PROGRESS AGAINST PWP 2025 GOALS The Global Food and Beverage Company Shows Improvement Across Product Portfolio, Water, Sustainable Sourcing and Diversity, Among Other...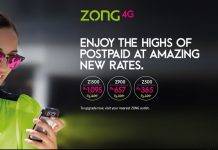 Zong 4G Still Leading The Market With Unbeatable Postpaid Offers Islamabad 18th October 2017: Zong 4G, Pakistan's No.1 4G network has maintained its edge as...