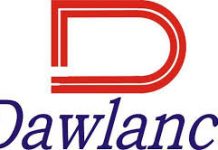 Dawlance Unveils The New LVS Plus And ProActive Inverter Series Karachi, July 27, 2017: Dawlance, Pakistan's no.1 home appliances brand, unveiled its LVS Plus refrigerators and...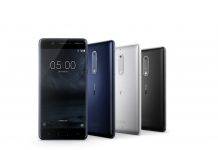 Nokia 5 Now Available For Purchase In Pakistan Karachi, 26 July 2017: HMD Global, the home of Nokia Phones, today announced the launch of its...
Jazz Celebrates the Spirit of Togetherness through its CSR Activities Islamabad, July 26th, 2017: In line with its commitment of sharing blessings with the under...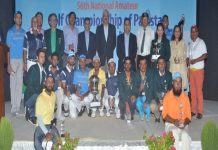 JS Bank Sponsors 56th National Amateur Golf Championship JS Bank Limited (JSBL) sponsored the 56th National Amateur Golf Championship of Pakistan at Defence Authority Country...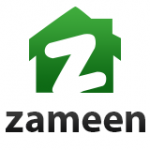 Zameen.com TVC crosses 15 million views on Facebook Lahore, July 25, 2017: The recent Zameen.com TVC campaign 'humain pata hai aap ke dil ki baat'...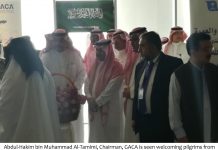 Shaheen Air Commences Hajj Flights Karachi, 26th July, 2017: Shaheen Air International (SAI) has begun flying pilgrims to the holy cities of Saudi Arabia for...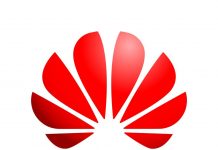 Three Major Technologies of HUAWEI EMUI 5.1 Alternative Headlines: EMUI 5.1 Speeds up Your Phone Three Secrets for Smooth Experience of HUAWEI P10 No More...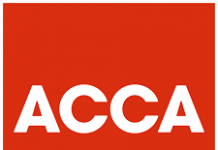 ACCA participates in 5-year celebrations of Arthur Lawrence's success Lahore: 25th July2017: Arthur Lawrence – a company recognized by IAOP® to be among the world's...
MD NTC Chaired DG's Conference to review Financial, Development and Operational activities To review last financial year (F.Y. 2016-17) goals and achievements, Director General Conference...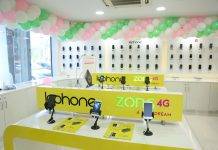 Following 3 Handset Models Shall Be Available To Customers Across Selected Zong 4G Outlets, Starting 21st Of July, 2017 LePhone W7+ LePhone W11 LePhone...
HUAWEI Ranked 83 in the Top 100 of the Latest Fortune 500 List Lahore July 24th, 2017: In this year's Fortune 500 that came out...
Fertilizer Subsidy-Notification Still Awaited Despite Government's Assurance Lahore: July 24, 2017:- The federal budget was passed on 13 June and was supposed to be followed...