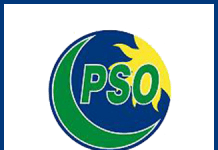 PSO declares Profit after Tax Rs. 14.2 billion for 9 months financial year 2016-17  Karachi – April 24, 2017: The Board of Management (BoM) of Pakistan...
PAS AWARDS 2017 April 15 marked the 7th consecutive fantastic PAS Awards ceremony held at the Expo Centre Karachi by Pakistan Advertisers Society, the only...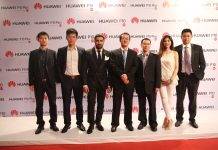 Huawei P10 and P10 Plus launch event held in Karachi Lahore April 24, 2017: To kick off the launch of its flagship devices P10 and...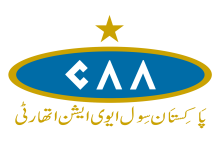 PROBLEMS IN PAKISTAN'S AVIATION INDUSTRY DUE TO INEFFICIENCIES IN THE DESIRED AUTHORITY'S DECISION MAKING: SAI Karachi, 24 April, 2017: In a press conference held to...
Ufone Launches New TVC On Super Minutes Ufone has launched a new TVC on Super minutes that focuses upon customer convenience and ease of use....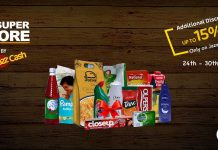 Get Additional Discount Up to 15% on Yayvo Superstore with Jazzcash There has been a drastic shift in consumer thinking regarding online buying, previously they...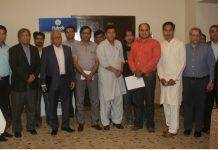 Haleeb wants government to withdraw ST, RD on dairy industry Chief Operating Officer (COO) Haleeb Foods MK Lodhi termed addition of sales tax to the...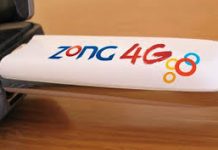 Zong To Upgrade All Sites To 4G in 2017 Zong will upgrade all sites to 4G by the end of 2017, it was stated in...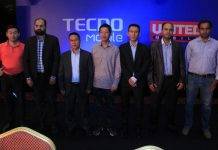 TECNO Mobile: A Leading International Brand In A Media Event Declared Pakistan a New Market for Its Products Lahore, Pakistan, Friday, 21st April, 2017: -...
Make The Most Of This Summers With The New IRIS Series  EcoStar Lahore: April 22nd, 2017:- In order to provide reliable solution to power load-shedding...
PIA Gives Awards To Top Performing Travel Agents Karachi; April 21, 2017 Acting CEO Pakistan International Airlines (PIA), Mr. Nayyer Hayat has said that PIA is...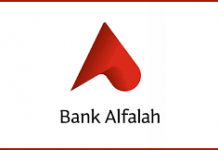 Bank Alfalah, IBA partner to bridge gaps between industry and academia Karachi- April 21, 2017: In a bid to bridge gaps between the industry and...