Graduation Ceremony of Trainees held at the Coca-Cola funded Pasrur Vocational Center Pasrur, August 23, 2017:  The graduation ceremony of more than 300 female students...
Do Bigger Things withSamsung Galaxy Note8,the Next Level Note Lahore– Aug. 23, 2017 – Samsung Electronics Co., Ltd. introduces the Galaxy Note8, the next level...
NATIONAL BANK OF PAKISTAN BECOMES A CONSTITUENT OF THE FTSE4GOOD INDEX SERIES Karachi, August 23, 2017: National Bank of Pakistan (NBP), following its successful assessment...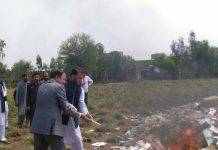 More than 10 million illicit cigarettes destroyed in Peshawar Lahore: August 23, 2017: Directorate of Intelligence and Investigations FBR has destroyed the 10.20 million counterfeit...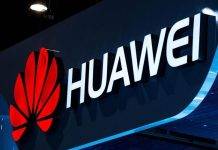 Welcome to Dual Camera Family! Lahore August 23rd, 2017: Dual camera is the most thrilling and seeking thing for smartphone vendors, and as the day...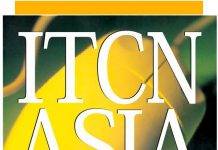 17th ITCN Asia Exhibition & Conference on 19th – 21st September in Karachi Lahore: 23 August, 2017 - The 17th ITCN Asia (www.itcnasia.com), (#itcn2017) –...
EMUI 5.1 enriches the true potential of HUAWEI Y7 Prime August 22nd, 2017 - Lahore – The newest member of the beloved Huawei Y series,...
Zong 4G Announces Internal Cultural Transformation to Lead the Digital Revolution Zong 4G,Pakistan's No. 1 data network, has announced a radically transformative cultural philosophy to...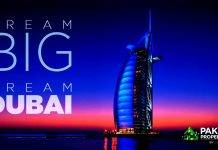 Dubai to host the Zameen.comPakistan Property Show 2017 August 21, 2017 - Lahore: Zameen.com is taking Pakistan's real estate to new heights of premium investment...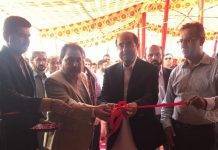 Jahangir Siddiqui inaugurates the Jahangir Siddiqui Government School in Thatta Mahvash & Jahangir Siddiqui Foundation (MJSF) & Uqaily Family & Friends Association (UFFA) have collaborated...
APBF asks new govt to adopt holistic approach for economic growth (APBF Aug 19th, 2017) – LAHORE : As the prime minister and his new...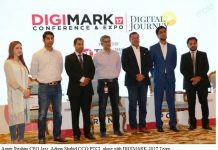 DIGIMARK 2017 CONCLUDES AFTER SUCCESSFUL TWO-DAY EVENT Lahore, 18th August 2017 :Digimark 2017 – International Digital Marketing Conference, the 6th largest gathering of digital media...