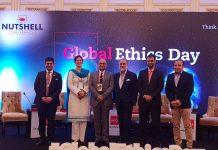 ACCA (The Association of Chartered Certified Accountants) has teamed up with Carnegie Council for Ethics in International Affairs and CFA Institute to celebrate this...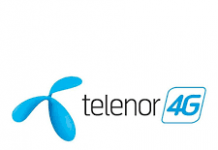 Telenor Pakistan, the country's foremost telecom and digital services provider, entered into a partnership agreement with Winrock International, a leading provider of social, agriculture...

The International Committee of the Red Cross (ICRC) is all set to organize 'Humanitarian Reporting Awards 2018' in coordination with the Centre for Excellence...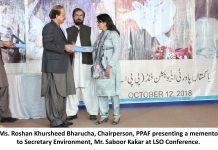 The Pakistan Poverty Alleviation Fund (PPAF) held a half-day conference in Quetta for developing strong linkages between duty bearers and community institutions in Balochistan....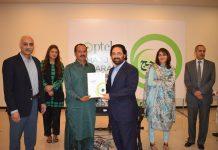 Pakistan Telecommunication Company Limited (PTCL) hosts a reception at PTCL Academy H-9, Islamabad in honour of its employees from various parts of the country,...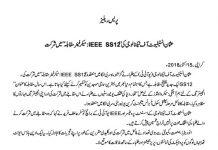 KARACHI: The Usman Institute of Technology (UIT) students participated in the IEEE SS12: Maker Fair Competition held in Sri Lanka last month. SS12 is an...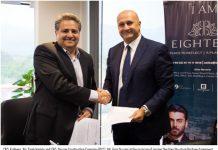 Islamabad – 15 October 2018:  With an aim to progress and ensure timely delivery of the project as committed, Eighteen – One of Pakistan's...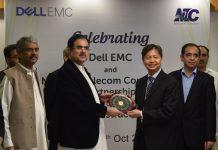 As per Government of Pakistan's vision about "Digital Pakistan", National Telecommunications Corporation (NTC) has signed a MoU with Dell EMC, a leader in providing...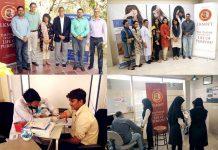 A free blood screening camp for Hepatitis B and C along with Complete Blood Count (CBC) was conducted by Latif Kapadia Memorial Welfare Trust...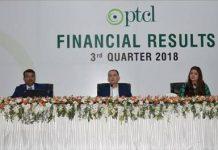 Pakistan Telecommunication Company Limited (PTCL), the Country's leading telecom and ICT services provider has announced its financial results for the nine months' period ended September 30, 2018...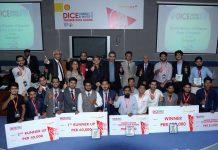 Shell Tameer, in collaboration with NED University and the DICE Foundation USA,held a business plan competition, 'Tameer DICE Shark' at NED University, Karachi. The...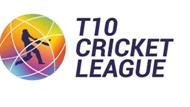 T10 League today announced Sony Pictures Networks India (SPN) as their official broadcast partner for a three-year period starting with the 2018 edition in...