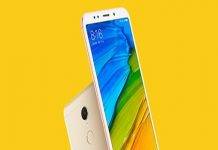 Xiaomi's Redmi 5 Priced at PKR 16,999 Exclusively Launches on Mistore.pk Prebooking starts on 20th February 6.00 PM at a special price of PKR 14,999 Pakistan,...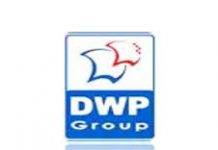 GREE & Eco-Star are the main sponsors of Lahore Qalandars in PSL 2018 Lahore: 21st February, 2018 – Gree & EcoStar has recently become the title sponsors of...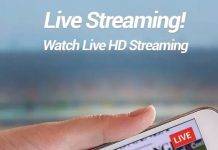 Catch the Cricket Season with Jazz Islamabad – February 21, 2018: Jazz, Pakistan's number one digital telecommunication company, has launched Jazz Cricket to ensure you...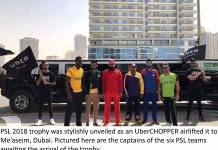 Uber Airlifts Trophy of Pakistan's Biggest Cricket Gala Dubai – 20 February, 2018: In a bid to promote the upcoming third edition of Pakistan Super...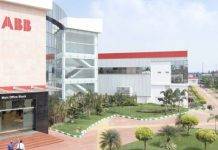 ABB in Pakistan celebrates 25 years of pioneering technology leadership Lahore - 20th February, 2018:  ABB is celebrating 25 years of operations in Pakistan with a ground...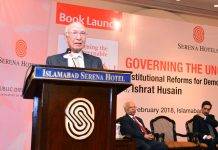 Ishrat Husain launches 'Governing the Ungovernable' at Serena Hotels Islamabad, February 20, 2018: A book launch and panel discussion was held at Serena Hotels around...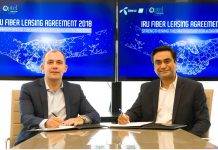 PTCL signs Fiber Leasing Agreement for 3rd consecutive year with Telenor Pakistan   Islamabad, February 20, 2018: Pakistan Telecommunications Company Limited (PTCL) and Telenor Pakistan (TP),...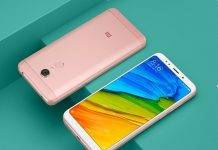 Everything on the plus side in Redmi 5 Plus Flash Sale As was expected, Redmi 5 Plus Flash Sale on daraz.pk was an immediate hit....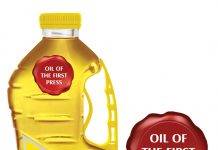 Punjab Oil Mills launches PAKISTAN'S FIRST EVER ORGANIC COOKING OIL LAHORE, 13th JAN 2018: Punjab Oil Mills Limited (POML), leading manufacturer of edible oils and fats...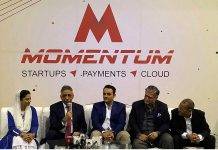 Momentum '18-The biggest tech and startup conference & exhibition begins Karachi, February 19, 2018- In continuous efforts to serve the economic development of Pakistan and...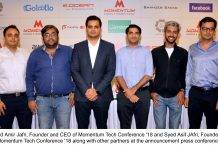 Jazz Smart School Program Launched to Impart Quality Education Islamabad – 19th February, 2018: In support of the Government's Vision 2025, Jazz Foundation is set...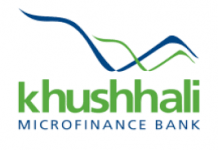 Khushhali Microfinance Bank's Pre-tax profit increases by 40%, clocking in at Rs. 2.5billion Islamabad, February 19, 2018: Khushhali Microfinance Bank Limited (KMBL) posted its financial...